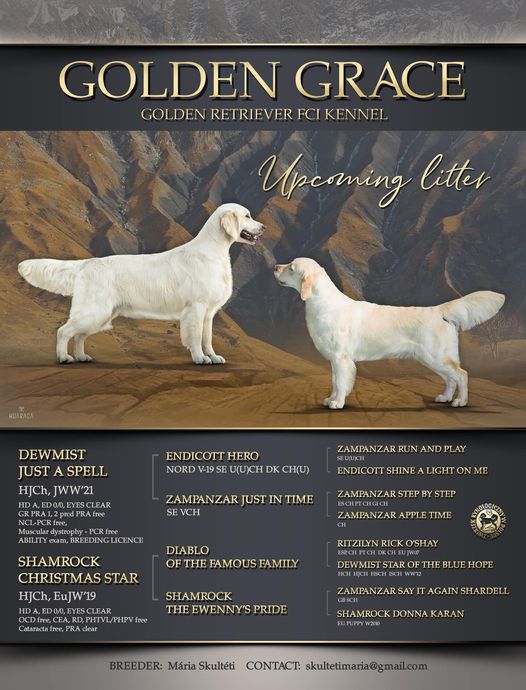 We try to plan our rare lliters carefully. A prerequisite for mating is that both parents fully comply with the breeding rules of the breeding club.
They have health screening for hip, elbow and shoulder dysplasia, genetic testing (Gr-Pra1, Gr-Pra2 and Prcd-Pra for eye diseases) and annual eye screening. They have all the characteristics of the original Golden Retriever in both appearance and ability. In addition to their show results, they have also passed the Breed Inspection and the Ability Test.
As a result of full compliance with the breeding requirements, all puppies leaving our kennel have a GRK Premium Pedigree Certificate!